INSPIRATION
Berlin Underground - For 28 years a subculture of resistance and opposition grew in a city divided. Politics, art and music all intersected for the rebellious youth fighting against the establishment. Not presidents, prime ministers nor monarchs could make the difference. In the end it was from humanity that The Wall was built and The Wall came down.
THE PALETTE
15 shades of intense eyeshadows in shimmery metallics, mattes & duo-chromes inspired by the rebellious Berlin Underground culture before & after The Wall. Formulated with extra-fine pigments in a shade collection perfect for creating both everyday looks & unique smokey eyes. Infused with Hemp Seed Oil for buttery feel yet fierce color payoff.
PURESOURCE™️ INGREDIENT
Hemp Seed Oil is considered nature's most perfectly balanced oil as it contains all known amino acids and well-balanced ratio of essential fatty acids. We use organic Hemp Seed Oil (Hanfsamenöl in German) in our Berlin Underground Intense Eyeshadows to help energize and nourish your skin for fierce color showcase.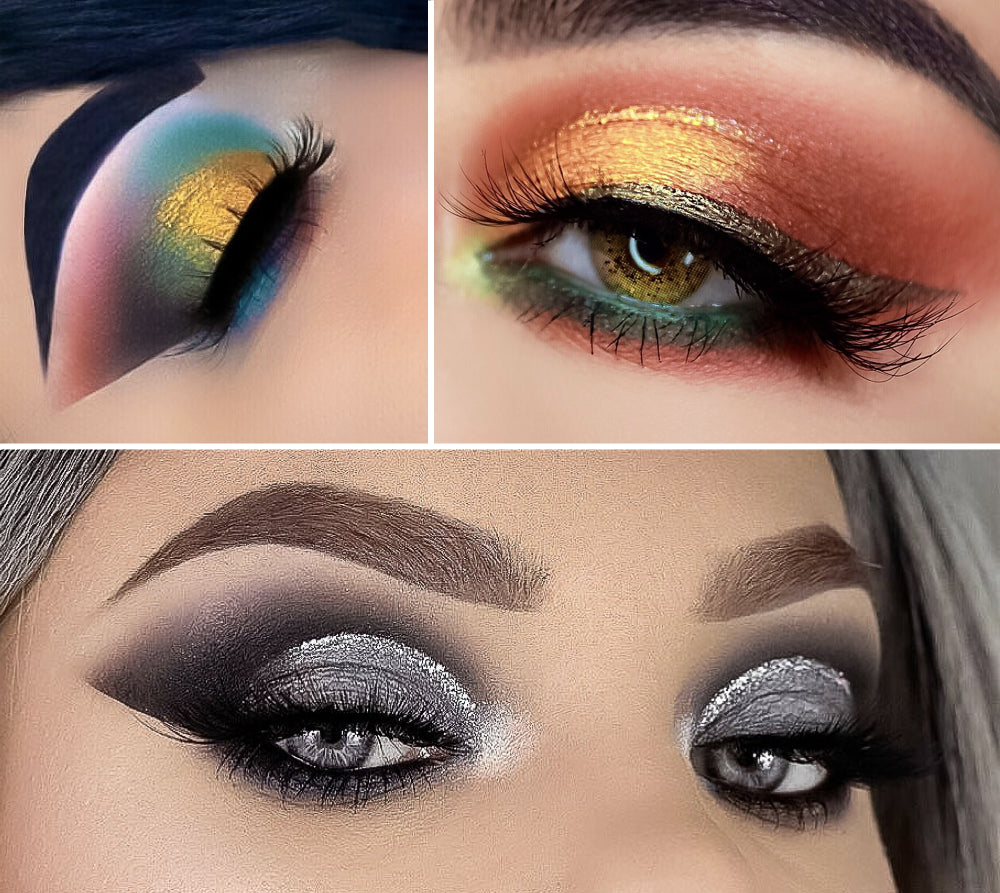 ALTERNATIVE BEAUTY
Inspirational beauty look that is rebelious and untamed with glimpses of hope and light. The colors of metal - bronzed steel, golden brass, oxidized iron - meld with the colors of city grit - cement gray, punk green, distressed black - for stunning effect. Golds, burnt oranges and color shifting iced yellow add hint of highlight and dimension to the darker hues creating a stunningly unique smokey eye.
Wearing the Berlin Underground Intense Eyeshadow Palette are our fierce collaborators (clockwise from top-left corner):
@shanmacmua
@lyanna_mua
@beatsbylizzie
NOMAD x Berlin Underground